Understanding Guardianship
June 22, 2021
Guardianship is designed to protect and exercise the legal rights of minor children and incapacitated adults who are unable to make their own decisions.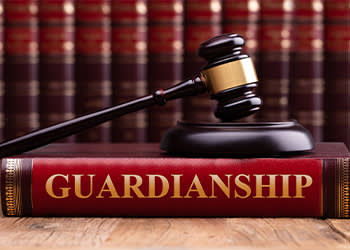 According to a report from the American Association of Retired Persons (AARP), there are about 1.5 million individuals under guardianship in the United States. The circuit courts of Florida may appoint a guardian to care for an incapacitated person (ward) or/and their assets.
If you are trying to appoint a guardian for an incapacitated person, or if you've been appointed as a guardian and want to understand your duties, it is important that you consult with an experienced Florida estate planning attorney for detailed guidance. I am attorney Eric H. Light and I am dedicated to providing comprehensive legal counsel and advocacy to clients in estate planning and guardianship-related matters. As your legal counsel, I can advise and guide you through the process of appointing a legal guardian or performing your duties and responsibilities as a guardian to your ward. My firm proudly serves clients throughout Boca Raton, Florida, and surrounding areas.
What is Guardianship?
Guardianship can be described as a legal proceeding through which a court appoints a person (guardian) to exercise the legal rights of a minor child or an incapacitated adult. In Florida, guardianship may be categorized into:
Guardianship for Minors
Under Florida law, the court may appoint a guardian for minors in circumstances where:
The parents die

The parents become incapacitated

The child receives an inheritance, lawsuit proceeds, or insurance policy more than the amount allowed by statute.
The court-appointed guardian can control both the minor's custody and finances.
Guardianship for Adults
When the court finds that an adult person is unable to make decisions on their own due to functional limitations or disability, a guardian may be appointed.
Who is a Guardian?
A guardian is a person who has been appointed by the Florida circuit court to act on behalf of a ward's person, property, or both. Once appointed, a guardian will have the legal authority and power to make personal, property, and financial decisions for the minor child or incapacitated adult.
Who Can Be a Guardian?
The following people can be appointed as a guardian:
A Florida resident who is 18 years or older.

A non-resident who is related to the ward by blood, marriage, or legal adoption.

A bank or trust company may be appointed the guardian of the ward's property.

A religious or charitable nonprofit corporation can be appointed the guardian of a ward's person.
The Duties of the Guardian
The duties of the guardian depend on whether guardianship was established over the ward's person, property, or both. Here are some of the duties of the guardian:
Manage the ward's assets and real property

Ensure that the ward receives adequate medical care and social needs

Write and file a report about the ward's property, medical and mental health care, residential placement, and social condition

Defend and file lawsuits on behalf of the ward

File injury claims and other insurance claims
Types of Guardianship
In Florida, there are different types of guardianship, including:
Voluntary Guardianship
A voluntary guardianship may be established for an adult who, though mentally competent, is unable to manage their own estate and other affairs. In such situations, the proposed ward will petition for the appointment of a guardian voluntarily.
Involuntary Guardianship
An involuntary guardianship is requested from the court by another person on behalf of or other than the proposed ward.
Pre-Need Guardianship
Pre-need guardianship is a type of guardianship whereby an adult who has the capacity selects a person to serve as their guardian should they become suddenly incapacitated in the future. The alleged ward must express this decision to appoint a preneed guardian in writing. Also, it must be signed in the presence of at least two attesting witnesses.
Emergency Temporary Guardianship
Pursuant to Florida Statutes Section 744.3031, a person may petition the court to appoint a temporary emergency guardian after filing a petition to determine incapacity. A temporary emergency guardian may be required when "there appears to be imminent danger that the physical or mental health or safety of the person will be seriously impaired or that the person's property is in danger of being wasted, misappropriated, or lost unless immediate action is taken."
How is a Guardian Appointed?
The process for appointing a guardian in Florida is as follows:
File Two Petitions
To become a guardian or if you'd like the court to appoint a guardian, you must file a petition to determine incapacity and petition to appoint a guardian. This will trigger a court-supervised evaluation process.
Capacity Evaluation
Next, the Florida court will appoint a three-man committee comprising physical and mental health experts to perform a capacity or functionality evaluation on the alleged incapacitated person. This is to determine the proposed wards' ability and functionality to make decisions by themselves.
Court Hearing
A court hearing will be scheduled where the court will review the evaluation report and determine whether the person is partially or totally incapacitated. A guardian may be appointed at the hearing. The court order will outline the decision-making capabilities of the guardian.
If you need proper guidance appointing a guardian or if you've been appointed to serve as a guardian yourself, consulting with an attorney is crucial.
How an Experienced Estate
Planning Attorney Can Help
Guardianship plays a significant role in the lives of both minor children and incapacitated adults. Whether you're dealing with a minor child with assets or a disabled adult incapable of making their own decisions, understanding your duties, responsibilities, and legal rights is crucial before appointing a guardian or starting to act as one. An experienced estate planning attorney can offer you the proper guidance you need to make informed decisions.
I have the resources and experience to assist and guide clients through the process of establishing legal guardianship. As your attorney, I can review your personal situation, help you understand the Florida guardianship process, and explore your possible legal options. Using my extensive legal understanding, I can educate you about the roles, legal rights, and responsibilities of a guardian.
Contact my firm — Eric H. Light, P.A. — today to schedule a case assessment with a knowledgeable guardianship attorney. I can guide you through the guardianship process and help you navigate key decisions as a guardian. I serve clients throughout Boca Raton, Florida, and the surrounding areas.