Second Marriages & Estate Planning
Sept. 29, 2022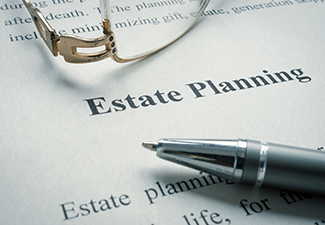 If you are about to enter a second marriage or have recently remarried, you might be wondering, "How do I safeguard my assets and protect my children from previous marriages?" Estate planning is the answer you are looking for.
When getting remarried, it is crucial to update your existing estate plan or create a new one to protect yourself and your loved ones and avoid unpleasant, unintended consequences. Estate planning in second marriages has many unique challenges because remarried individuals need to balance their past and future.
It is vital to seek the assistance of a skilled estate planning attorney to help you prepare an estate plan tailored to your specific goals, needs, and circumstances. At Eric H. Light, P.A., I assist remarried individuals and blended families create customized estate plans to protect their assets, loved ones, and futures while minimizing family drama in the process. With an office in Boca Raton, Florida, I can help you create an estate plan that addresses your specific family dynamics and circumstances.
Rights of a Surviving Spouse
Before we delve into the things you should consider when creating an estate plan for a second marriage, let's discuss the inheritance rights of surviving spouses in Florida because this might affect your approach to estate planning.
According to Florida's inheritance laws, the surviving spouse is entitled to the deceased spouse's entire estate if there are no surviving children. If the deceased spouse left behind surviving children, the surviving spouse would receive only half of the estate, regardless of whether the children were with the surviving spouse or other people from previous relationships or marriages. The other half of the estate will go to the deceased person's children.
In addition, Florida has the so-called "elective share" law, which basically means that a surviving spouse can take an elective share of the deceased spouse's elective estate if the spouse was disinherited from the decedent's will. In Florida, the elective share equals 30% of the elective estate.
Considerations in Creating an Estate Plan in a Second Marriage
When creating an estate plan in a second marriage, there are several things to consider to ensure that you develop a plan that preserves your legacy and protects your family:
Prenuptial or postnuptial agreements. For many people entering a second marriage, a prenuptial agreement is a crucial legal tool. If you have already remarried, it's essential to consider creating a postnuptial agreement. Prenuptial and postnuptial agreements help safeguard your assets should one of the spouses pass away or seek a divorce.

Inheritance of the children. Many people enter a second marriage when they already have children from a previous marriage. If that is the case, it is crucial to protect the inheritance of your children, regardless of their age and how well your new spouse seems to get along with them.

Trusts. A trust is one of the most effective legal tools to make your estate plan comprehensive. When you create a trust, you can maintain complete control over how and to whom your assets will be distributed after your death. This can be especially critical for individuals with blended families.

Beneficiaries. If you have children from a previous marriage or relationship, naming beneficiaries when creating an estate plan in a second marriage may seem challenging. Making beneficiary designations is always a tough decision, but doing so is even more complicated for blended families.

Long-term care. One of the primary purposes of an estate plan is to protect your future. For this reason, it is crucial to include and consider long-term care as part of your estate plan, especially if you are about to enter a second marriage or are already remarried.
Estate planning in a second marriage involves many other considerations to make. That is why you need legal advice from a well-informed attorney who understands all the nuances of estate planning and can help you plan for your future.
How Eric H. Light, P.A. Can Help
A second marriage can bring up a lot of questions about estate planning, not to mention that estate planning in a second marriage can be a sensitive topic for most people. Fortunately, I can help. As an estate planning attorney at Eric H. Light, P.A., I can help you navigate the process, understand your options, and avoid pitfalls that come with planning for your future. Contact my office in Boca Raton, Florida, for a consultation.