Reviewing and Updating Your Will
April 4, 2023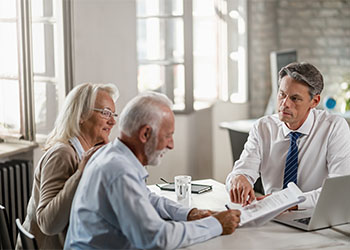 Wills are important estate planning tools that allow a person to leave specific instructions regarding how their estate and assets should be managed, disposed of, or distributed after their death. However, it is normal to experience various changes in your life, family, and finances after creating your will.
Furthermore, you can get married, seek a divorce, have or adopt kids, accumulate more assets, establish a business, or your children become adults. For this reason, it is important that you review and update your will from time to time to make sure the provisions of the will are consistent with your present wishes.
At Eric H. Light, P.A., I'm dedicated to offering comprehensive legal guidance and advocacy to clients in estate planning-related matters. As a Florida estate planning attorney, I can walk you and guide you through the legal processes involved in reviewing and updating your will. My firm proudly serves clients in and near Boca Raton, Florida.
Updating Your Will
After drafting their will, many individuals often make the mistake of keeping it in a safe place and never looking at the will again. On the contrary, you need to update your will regularly. Updating your will can be done annually, every three to five years, or whenever you experience significant life changes.
Furthermore, updating your will from time to time ensures that your will is consistent with changes in estate planning or tax laws. The new updates will reflect major events or changes in your life and also agree with your present wishes.
However, getting proper guidance from a knowledgeable attorney is imperative when reviewing and updating your last will and testament. Your lawyer can guide you through the legal processes involved, ensure that the new updates are reflected in the will, and meets all procedural requirements.
When to Update Your Will
The following are some major life changes or events that would cause you to consider reviewing and updating your will:
Changes in marital status. You should update your will if you were engaged, married, in a committed relationship, or went through a divorce recently.

Loss of beneficiaries. Also, you can update your will after a named beneficiary or heir dies. You can name a new beneficiary and/or redistribute assets.

New additions to your family. You may also need to update your will following the birth of a new child, grandchild, or a successful adoption.

Gaining or losing assets. If you have accrued or lost some assets to be inherited within the past year, you should consider updating your will.
Some other reasons can include:
Changing designations, such as beneficiaries, guardians, executors, or witnesses

Relocating or moving to a new place

Starting a new business venture

Changing your charity relationships

Your minor children and grandchildren becoming adults

Changes in tax laws

Substantial increase or decrease in the value of your estate or assets
If you are thinking about reviewing and updating your will, you should get in touch with an experienced estate planning lawyer right away. Your attorney can assess your specific situation and enlighten you about your available legal options to update or make changes to your will.
Making a Change (Codicil) vs. Drafting a New Will
Among the possible legal options to update your will is by making changes to the will's instructions using a codicil or drafting a new one. A codicil can be described as an addition that can be used to modify or explain a will. Codicils are ideal for making minor amendments to an existing will. However, ensure that it is signed and witnessed just like your current will.
Conversely, if you intend to make significant changes – and at the same time prevent disputes or confusions when you're gone – creating a new will is often advisable. This requires revoking the existing document and drawing up a new will. Most importantly, the provisions of the new will should reflect your present wishes, and you should have it properly signed and witnessed.
Personalized Legal Guidance
Drafting a last will and testament should never be considered a one-time task. Once you experience a major life change, you need to update the document to make sure it is consistent with your current wishes. Here at my firm, I have devoted my career to guiding clients through the complicated procedures involved in creating, reviewing, and updating their wills.
As your legal counsel, I can evaluate your unique circumstances, enlighten you about when to update your will, and help determine whether to update the existing will or draft a new one. Also, I can help review, amend, and update your will and other estate planning documents and help see that the new adjustments satisfy all statutory requirements.
Contact me at Eric H. Light, P.A. today to schedule a simple consultation with a trusted wills lawyer. Attorney Eric H. Light can offer you the highly-personalized legal counsel and reliable advocacy you need to make intelligent decisions when updating your will. My firm proudly serves clients across Boca Raton, Florida.