How to Create a Trust for Children With Drug Abuse Problems
July 8, 2022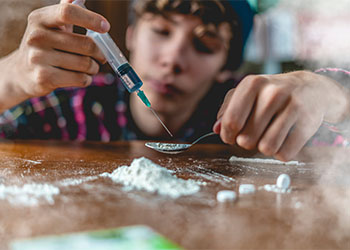 Parenting is never easy. And, as much as we want to protect our children from all the bad things in the world, at some point, we need to give up control and accept that they'll make their own decisions and live their own lives. This can be especially painful if your child makes choices that negatively impact their life, like abusing drugs. It's hard to know how to help in these situations, but one thing you can do is provide financial support for their future in the form of a trust. If you're in the Boca Raton, Florida, area and would like to learn more about protecting the inheritance of children with a drug problem, call me at Eric H. Light, P.A. to schedule a consultation.
Possible Inheritance Concerns for a
Child With a Drug Problem
It's natural to be concerned about leaving money to a child with a drug abuse problem. After all, drug addicts usually have impaired judgment, and although you may trust your child, you can never trust a drug. You may be worried that they'll spend the money on drugs to feed their habit, or that they'll sell off family heirlooms or assets to get money for drugs. In your worst nightmare, you may fear they will over-indulge on drugs due to their windfall of money and accidentally overdose. Drug addicts can also get mixed up with the wrong crowd, and if your child has borrowed money from others to support their habit, those who loaned them money may now come after your family inheritance.
Spendthrift Trusts and How They Work
One way to go about estate planning for children with a drug problem is with a spendthrift trust. These can be set up for any beneficiary who may be irresponsible with money, but are an ideal choice if you know your child has addictive tendencies. They work by limiting the amount of the principal trust the beneficiary can access at any given time, thereby protecting the bulk of their assets. The beneficiary also has no legal power to promise the principal to anyone else, such as a creditor. Instead, the beneficiary receives regular payments (in the form of cash or goods and services) that are administered by the trustee of the account. The method of this disbursement will vary depending on the terms of the trust and in some cases, the discretion of the trustee.
The Trustee's Role
Choosing a trustee to administer your spendthrift trust is a very important decision and one that you should consider seriously. When setting one up, you should work with an estate planning attorney with experience with spendthrifts. They can advise you of all of your options and bring up any potential issues you may encounter down the road. They can also help you decide on a trustee and lay out clear terms so they'll know their responsibilities.
Your trustee should be someone who is responsible and trustworthy. Ideally, this is also someone your child knows and trusts as well. You can choose to name yourself as the trustee, or you may choose to appoint another family member, friend, or a professional trustee. In any case, you'll want to work closely with your attorney to write the provisions about how and when the trustee will distribute assets. This could include stipulating how much money is given each year, under what circumstances the trustee can withhold payments, or you may choose to only "pay" your beneficiary with goods and services. For example, you can indicate that the trust is only used to pay your child's rent, insurance, and car payments.
Personalized Legal Advocacy
Estate planning for children with addiction concerns is difficult, but working with a skilled attorney can make it a little easier. Reach out to Eric H. Light, P.A. in Boca Raton, Florida, for help with this or any of your estate planning needs.