How to Avoid Probate in Florida
April 16, 2022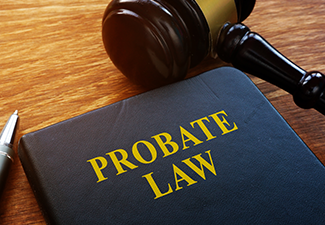 As an estate planning attorney serving clients in Boca Raton, Florida, I often get asked, "Are there ways to avoid probate?" There are many reasons why you want to make plans during your lifetime to avoid the probate process.
Many people, however, do not understand what steps they can take to avoid probate, which can be costly and time-consuming. As an estate planning attorney at Eric H. Light, P.A., I understand how complicated and confusing the probate process can be. My goal is to help clients draft detailed estate plans that help them avoid probate and protect what matters most to them.
What Is Probate?
Probate is a court-supervised process with the purpose of finalizing the decedent's final affairs. The legal process involves taking inventory of the decedent's property, validating their will (a last will and testament), and distributing their assets to the heirs. State laws that govern the probate process vary from one state to another.
Contrary to popular belief, you do not necessarily avoid probate by simply writing a will. However, having a will can minimize the cost and length of probate. During probate, the court also deals with claims filed by creditors to make sure that all debts are settled before distributing assets to the heirs.
How Can You Avoid Probate in Florida?
The probate process involves taking inventory of the decedent's property and appraising their assets to settle creditors' claims. Once all debts are paid, the assets that remain in the decedent's estate are distributed to the heirs. There are several things you can do to keep your estate out of probate in Florida, including setting up a revocable living trust.
You can fund a living trust with virtually anything that has actual value, including but not limited to real property, automobiles, and jewelry. Once you transfer an asset to a revocable living trust, it is no longer part of your estate. Legally, you no longer own the asset. It is your trust that owns the asset now, which is why the asset will not have to go through probate.
You can create a revocable living trust by drafting an agreement that designates a trustee to hold and manage specific assets on behalf of beneficiaries. A trustee can be any individual or entity. Since the trust is "revocable," it means that the person who creates the trust—commonly referred to as the trustor or grantor—can make changes to the trust, remove or add assets, or even revoke the trust at any time.
Reasons to Avoid Probate
Many people do not understand not only how to avoid probate but also why they should. There are several reasons why it makes sense to keep your estate out of probate, including:
Time. A typical probate case can take anywhere from six to 24 months, depending on the number of assets involved, the complexity of the decedent's estate, whether there are any disputes or creditor claims, and many other factors.

Cost. The cost of probate varies depending on the size of the estate. However, probates typically cost up to 10% of the total estate value. There are different costs and expenses that go into probate in Florida.

Public record. Another reason to avoid probate is that your entire estate is a matter of public record. Any information used during the probate process is part of the public record. It means that any person can go to the courthouse and view these records.

Control. Consider setting up a revocable living trust if you want to have more control over your assets. Having a trust allows you to pass assets and funds to your loved ones according to your wishes.
Consult with an experienced estate planning attorney to discuss what you can do in your particular situation to avoid probate.
Guidance You Can Trust
As a compassionate estate planning attorney, I am prepared to evaluate your specific situation and help you understand how you can avoid probate in your particular case. I will help you devise a strategy for protecting your assets and taking the necessary steps to avoid probate. You can schedule a case evaluation with Attorney Eric H. Light and get the guidance you need today.