Estate Planning & Taxation
Feb. 16, 2022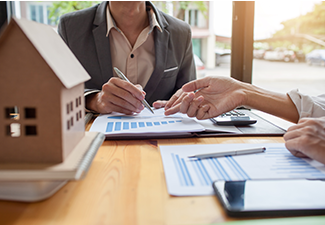 Estate planning is a complex process encompassing real estate, property, taxes, and many other elements. An estate plan serves a number of purposes, including (but not limited to) mapping out the distribution of your assets to your loved ones upon your death and providing instructions on who will manage your financial, business, tax, and medical affairs in the event of your incapacity.
As an estate planning and taxation attorney in Boca Raton, Florida, I help clients minimize estate taxes and save a considerable amount of money by providing customized estate planning solutions tailored to their specific needs and goals. At Eric H. Light, P.A., I provide estate planning and taxation services to people of all ages, health, and wealth.
Why People Need Estate Planning
With a proper estate plan, a person does not have to worry about what happens to their property in the event of their death. A person can also choose who would make financial and medical decisions on their behalf in the event of their incapacity.
There are at least three things that people need to understand about estate planning:
It is important regardless of your age, wealth, health, and marital status. There is a widespread misconception that only older or wealthy people can benefit from estate planning. Some people also believe that they only need to think about estate planning when their health begins to deteriorate or they get married or divorced. In reality, estate planning is important for everyone regardless of their age, health, marital status, or wealth.

You can minimize the cost and time of probate. Probate is a court-supervised process that authenticates the validity of the decedent's will and handles the distribution of the deceased person's assets. Having a proper estate plan in place can help minimize the cost and duration of probate or avoid the process altogether.

Your property will be distributed according to your wishes. With an estate plan, you can rest assured that your assets will be distributed to your loved one according to your wishes. If you die without a will, also known as dying intestate, the probate court will manage the estate according to the state's intestate succession laws.
Why Is Tax Planning Important?
Taxes are one of life's inevitabilities. For any person, it is difficult to give up their hard-earned money in order to pay taxes. However, it may be possible to minimize your taxes with proper tax planning, though diminishing the tax burden requires deep knowledge of state and federal laws. That is why people who wish to preserve their wealth and pay less in taxes might want to consider contacting a tax planning attorney.
At Eric H. Light, P.A., I provide various types of tax planning services and assist clients with different types of tax-related matters, including:
Audits

Garnishments

Private Letter Rulings

Levies

Liens

IRS Controversy Matters
There are many tax planning strategies that may be used by taxpayers to reduce their tax burdens. Tax planning can become an integral part of a comprehensive estate plan.
Estate Planning Documents
Depending on your needs and circumstances, your estate plan may include different types of documents, including:
A last will and testament provides instructions for the distribution of your property and other assets after your death.

A power of attorney grants a person you trust the legal power to act on your behalf in the event of your incapacity.

An advance healthcare directive indicates your preferences for medical treatment and allows a person you trust to make medical decisions on your behalf if you become incapacitated.
These are not the only estate planning documents that you may need. Consult with an experienced estate planning and taxation attorney to help you find the right solutions for your circumstances and needs, minimize estate taxes, and assist you with drafting enforceable documents. At Eric H. Light, P.A., I also help people in Boca Raton, Florida, with trust and probate administration.
Contact Eric H. Light, P.A.
As a knowledgeable attorney at Eric H. Light, P.A., I specialize in both estate planning and taxation. I represent clients in Boca Raton, Florida, and help them create estate plans that are tailored to their unique circumstances. As a skilled attorney, I can review your specific situation and address your concerns related to estate planning and taxation. Get a case review by calling my law office today.