Estate Planning for Young Adults
July 26, 2021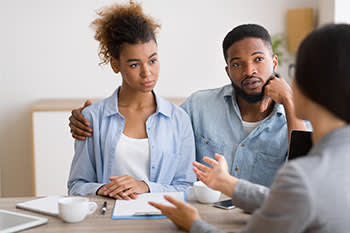 According to a 2021 study from Caring.com, only 26.8% of young adults (18-34 year-olds) have a will or other estate planning documents. When a person reaches 18 years of age, they legally become an adult and can start making medical, financial, and other major life decisions for themselves. As life gets busier and major life milestones are reached, proper estate planning can help young adults and their families prepare for difficult, emotional, and unexpected life scenarios.
If you're a young adult starting to think about estate planning, consulting with an experienced Florida estate planning attorney is crucial for detailed guidance. I am dedicated to offering knowledgeable guidance and advocacy to individuals in legal matters of estate planning, including wills, trusts, powers of attorney, advance healthcare directives, and guardianships. I'm available to discuss your situation and help determine the ideal estate planning solutions that best suit your personal needs. My firm — Eric H. Light, P.A. — proudly serves clients across Boca Raton, Florida, and nearby areas.
At What Age Should Someone
Consider Creating an Estate Plan?
Planning for an uncertain future can never happen too early. Individuals of every age should create an estate plan that fits their unique needs. This may be a simple estate plan for young adults between their 20s and 30s or a comprehensive estate plan for older adults nearing their retirement years.
Whether you have large or small assets, estate planning is important. Having the necessary estate planning documents in place will help ensure that you and your family members are adequately taken care of, and your assets and investments are well-protected if an unexpected life event happens to you.
Why Should a Young Adult
Have an Estate Plan?
Estate planning isn't only for the old or the rich. Young adults also need to think about what will happen to their family and assets in the event of a tragedy. Here are some reasons why young adults should have an estate plan.
Protecting Assets & Loved Ones
Protect your assets, property, business, investment, and make adequate provisions for your surviving spouse, children, and other family members.
Dealing with Incapacitation
An estate plan allows you to name a healthcare agent that can make medical decisions in the event of incapacitation or serious illness.
Avoiding Intestacy
If you die without a will, your assets will be distributed according to Florida intestate succession laws. Having an estate plan can help ensure that you don't die intestate (without a will).
Protecting Your Children & Pets
Through estate planning, you can appoint a legal guardian to help care for your children and manage assets left for them. You can also choose a caretaker for your pets.
Important Elements of a
Young Adult's Estate Plan
Some vital documents that a young adult should include in their estate plan include:
Will
Your last will and testament can provide specific instructions about how you want your assets and property to be distributed or disposed of when you pass away.
Trust
A revocable trust is a legal document that provides detailed instructions regarding how you want your assets handled if you become incapacitated. You can choose a trustee to help manage the trust assets and administer the estate according to the provisions contained in the trust.
Power of Attorney
With a power of attorney, you can appoint a trusted person, family member, or relative to help make financial decisions on your behalf.
Advance Directive
A living will or advance directive allows you to outline specific medical wishes or treatment preferences should you become unable to communicate them due to sudden incapacitation. You can also appoint a healthcare agent or proxy to make medical decisions on your behalf.
Guardianship
Guardianship is a fiduciary relationship established by state law in which a court gives a person or entity (the guardian) the legal duty, power, and authority to make crucial personal, property, and financial decisions for another person. Naming a guardian for your children in your will ensures that you can leave them in the hands of a trusted person if anything happens to you. You can also name a guardian for your pets.
Turn to an Experienced Estate
Planning Attorney for Help
Just like estate planning is beneficial for older adults, young adults can also take advantage of estate planning to prepare for life's uncertainties. As you set out to achieve major life goals — going to college, purchasing a house, getting married, or having kids — your loved ones can have peace of mind from knowing your true wishes in the event of an unfortunate incident. An experienced estate planning attorney can evaluate your available options and determine the most suitable estate plan for you.
I have devoted my career to assisting and guiding young adults through the complexities involved in estate planning. As your attorney, I can educate you about your options and decide the ideal estate plan that best fits your unique needs. Whether you need help drafting or updating your living will, last will and testament, trust, powers of attorney, or healthcare directives, I can guide you through every stage of the entire process and help you make important decisions. I will work to address your needs and concerns and outline a strategic plan that will work best for you and your loved ones.
Contact my firm — Eric H. Light, P.A. — today to schedule a consultation with a knowledgeable estate planning attorney. I can offer you the comprehensive legal counsel and strong advocacy you need. My firm proudly serves clients across Boca Raton, Florida, and nearby communities.