Estate Planning and Divorce
July 12, 2023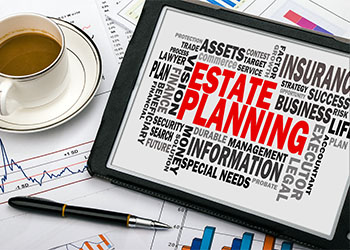 Having an estate plan allows you to make adequate provisions for your loved ones and determine how your assets and affairs should be managed when you're gone. However, bring divorce into the mix, and it can affect every aspect of your life, including your finances, assets, children, and estate plan. In the event of marital dissolution, you will need to update your estate plan to reflect your current status and wishes.
At Eric H. Light, P.A., I have the resources and practice to advise and guide clients in complicated estate planning matters involving divorce. As a trusted Florida estate planning attorney, I'm available to discuss your specific circumstances and inform you about what should happen to your estate plan after a divorce. My firm proudly serves clients across Boca Raton and surrounding communities throughout Florida.
How Divorce Affects Your Estate Plan
In Florida, divorce is among the available options to end your marriage legally. However, divorce usually brings about several changes to your priorities, needs, and wishes. There may be changes to your estate planning goals following the dissolution of your marital union.
Hence, to ensure that your estate plan is consistent with your present wishes, you may need to update all your documents after the divorce. This may involve making changes to designated beneficiaries in your will, trust, advanced care directives, powers of attorney, and other estate planning documents.
Updating Your Estate Plan After a Divorce
As mentioned earlier, after a divorce, it is crucial that you make necessary changes to your estate plan. Here's what you need to do to each estate planning document:
Review and Update Your Will
If you recently went through a divorce, it is important that you review and update your will. For example, if you named your ex-spouse as a beneficiary or personal representative in your will, it is essential that you change this.
Among the available options to update your will after a divorce is by revoking the existing will and drafting a new one or using a codicil. Creating a new will allows you to make significant changes to the instructions in your will while preventing possible confusion or disputes. Most importantly, make sure the new will is properly signed, witnessed, and executed.
Advanced Directives
You will need to update the healthcare proxy in your advanced directives if you previously named your estranged partner. Depending on your post-divorce relationship with your ex-spouse or if you're now in a new relationship, you will want to change the health care representative or agent. This way, you can choose someone you can count on to make decisions about your medical care when you're unable to do so.
Powers of Attorney
Choosing an honest and reliable person as your attorney-in-fact in the POA document is crucial. After a divorce, you may want to review who has the legal authority to make financial, property, tax, and legal decisions on your behalf when you're unable or unavailable to make do so. The last thing you want is to leave such crucial decisions in the hands of an ex-partner you're unsure about.
Retirement Accounts & Life Insurance
Additionally, you need to update the named beneficiaries in your retirement accounts and life insurance policies. Your 401(k), individual retirement accounts (IRA), and life insurance policy may have your ex-spouse named as a beneficiary and are easily overlooked. Now that you are divorced, or circumstances have changed, you need to update them to reflect your current wishes and prevent disputes and legal battles after your demise.
Guardianship for Minor Children
Especially when your divorce is a result of your ex-partner's actions, such as infidelity, substance abuse, or domestic violence, you may have concerns about how fit they can cater to your kids. Due to this, you may consider changing them as the legal guardian of your minor children. Also, ensure that you put your discontent into writing. The judge will evaluate your concerns and put this into consideration when making decisions about custody or guardianship.
What Happens to a Trust in a Divorce?
During a divorce, any revocable living trust created by both spouses will be dissolved. The trust assets will be identified as marital or separate property, and the marital property will divide between each party according to state laws.
Conversely, assets transferred into an irrevocable trust during a marriage will no longer be considered community or marital assets. Thus, they're not subject to asset division in a divorce. The assets will be transferred to the named beneficiary after your death or incapacitation.
However, if the irrevocable trust was established by one of the spouses without the other party's consent, the judge will require the trustor to reimburse their estranged partner.
Likewise, the judge will take the property to be inherited from a trust into consideration when dividing marital assets in a divorce.
It is essential that you update your living trust once your divorce has been finalized. An experienced Florida estate planning attorney can tell you what to do to your trust during your divorce and help you make intelligent decisions.
Get Invaluable Insights From A Trusted Attorney
Reviewing and updating your estate planning documents after a divorce is imperative to ensure that they reflect your current wishes. At Eric H. Light, P.A., I'm committed to offering experienced and knowledgeable legal guidance to clients in estate planning-related matters.
As your legal counsel, I can review all of your vital estate planning documents and help you make necessary changes. Whether you need to revoke and create a new will or update your advanced directives, powers of attorney, retirement accounts, and life insurance policies, I can walk you through the legal procedures involved and help you navigate key decisions.
Contact me at Eric H. Light, P.A., today to arrange an initial consultation with a dedicated estate planning lawyer. My firm proudly serves clients across Boca Raton and surrounding communities throughout Florida.