Dispelling Estate Planning Myths
Aug. 29, 2022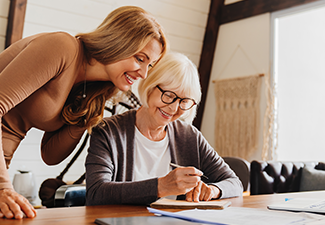 Do you believe everything you read online? How about everything you hear while you're standing in line in a public place, like at the grocery store? With so many different sources of information these days, it can be tough to know what's fact and what's fiction. When it comes to providing for your family after you're gone, it's essential that you know the truth.
Believing in the common misconceptions about estate planning could create problems down the line for your family. Be aware of what's an estate planning myth and find out what the facts are by working with an experienced estate planning attorney.
At my firm, Eric H. Light, P.A., I give each and every one of my clients personalized attention, dedicating myself to helping them create the best estate plans for their families. With over 20 years of experience, I proudly serve clients in Boca Raton, Florida, and the nearby areas.
Myth 1: If I don't have a will, my family will decide how my estate is divided.
Unfortunately, this is not the case. Dying without a will is known as dying intestate. If you die intestate in Florida, then the courts will determine what happens to your assets – not your family.
Myth 2: You don't need an estate plan until you retire.
While it might be tempting to leave the task of estate planning for a different day, it's not the wisest decision – especially if you have minor children or if you want to influence how your assets are divided.
If an accident were to happen and you were to pass away unexpectedly, then your children could be left without a guardian. Without an estate plan, the choice of a guardian would be up to the state, as would the decisions about how your assets are distributed.
Establishing an estate plan sooner rather than later will allow you to have influence in the event that something unexpected happens.
Myth 3: Only the very wealthy need an estate plan.
This common misconception simply isn't true. You may be surprised by how many assets you actually own. Your vehicles, retirement accounts, real estate, and investments can add up to a significant amount. No matter what your financial situation is, having an estate plan will save your family from having to make difficult decisions in your absence in the future.
Myth 4: An online form will be just as effective as hiring an attorney.
There are online forms available for everything these days – but just because it's available, that doesn't mean it works. Not all online forms are legally enforceable in all states.
Most importantly, a form can't share knowledge with you about estate taxes or what to consider when naming the executor of your estate. An estate planning attorney will guide you through the estate planning process and make sure that your will or trust is thorough and legally enforceable.
Myth 5: Having a will means that my estate won't go through probate.
All estates must go through the probate process, so if you have a will, your estate will still go to probate court. However, having a will can significantly cut down the time it takes for your estate to go through probate.
Myth 6: A will is the only thing I need in my estate plan.
Having a will is an important first step in the estate planning process; however, it may not be the only document you need. A trust might be more beneficial for your family than a will, depending on your financial situation. Additionally, you may want to put an advance healthcare directive in your estate plan that outlines how you would like to be treated in a medical emergency.
Turn to Experienced Legal Guidance
Taking care of your family after you are gone means making your decisions and outlining them in a legally-enforceable estate plan. Be confident that your wishes will be respected by working with an experienced estate planning attorney.
As an attorney dedicated specifically to estate planning law, I have the knowledge to help you establish the best estate plan for your situation. I am dedicated to working with my clients one-on-one throughout the process.
My firm, Eric H. Light, P.A., represents clients in Boca Raton, Florida, and the nearby areas. Contact me today to request a consultation.